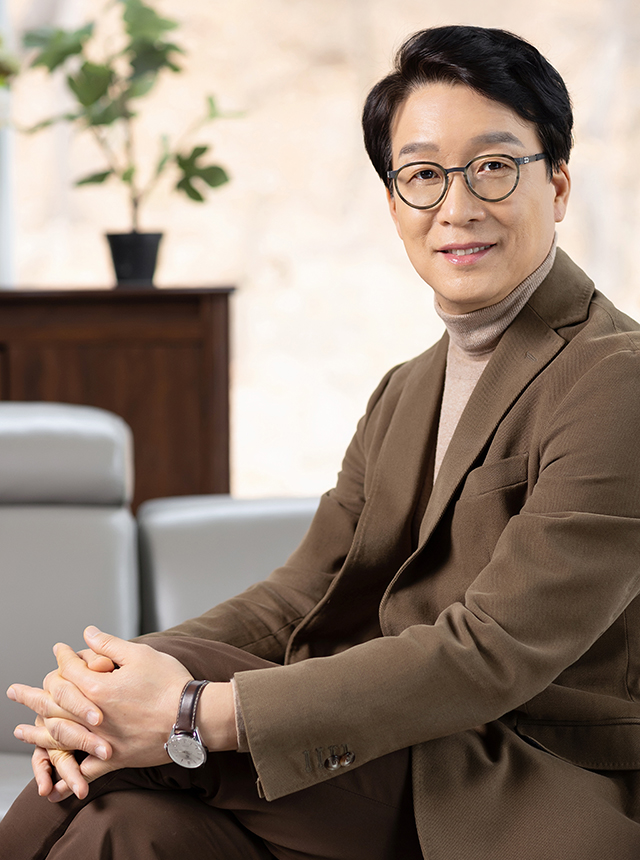 SK ecoengineering was founded in February 2022 to become the best hi-tech solution-based engineering company in the green energy field by effectively responding to the constantly changing global environment.
SK has earned rich experiences and know-how by conducting a number of projects in chemical engineering, power plants and industrial plants over the past decades. Based on these, SK ecoengineering will provide our customers with the best engineering solutions in the green energy field, such as hydrogen/eco-friendly energy, gas & power, and batteries. Through our service, SK ecoengineering will emerge as a trusted company that adds new values to earth and contributes to resolving environmental and energy issues.
For this purpose, we will take away from the existing EPC style but adopt a new EPC, which is system-based management, to maximize productivity. Also, by providing hi-tech solution packages, we will effectively resolve the pain points faced by customers and offer outstanding values to customers.
Hydrogen & Environment business will provide customers with carbon-neutral solutions by building hydrogen power plants and contribute to resolving the global waste problem by developing business projects related to battery and plastic recycling.
Gas & Power business will focus on constructing clean energy-based power plants continuously and later expand its business into distributed/small-scale combined heat and power (CHP) generation or cogeneration.
Battery business will grow its presence in the global market by taking the current trend in which the transition from internal combustion engines to electric motor vehicles is accelerated as an opportunity.
Industrial business business will focus on the steady growth of SK ecoengineering in the future materials field, such as LiBS, copper foil, and wafers, the essential materials for manufacturing batteries and semiconductors.
In addition, we will keep developing new business models to prepare for our continuous growth in the future. Besides the existing EPC business, we will acquire various tech solution packages to enable ourselves to enter the promising future business areas like eco-friendly energy proactively. This effort will give us a solid foundation for sustainable growth.
SK ecoengineering will concentrate all of its resources and energy on the green energy business in order to become a global No. 1 high-tech engineering solution provider.
Also, it will do its best to contribute to the happiness of all stakeholders, including customers, shareholders and members and the making of an eco-friendly world.
I sincerely thank you again for your support and encouragement for us.