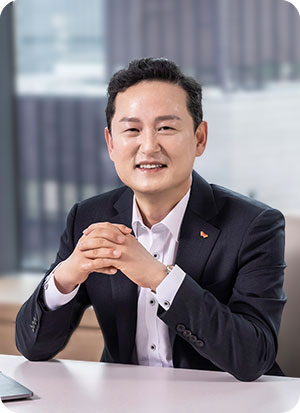 SK ecoengineering was launched in February 2022 as a result of the physical division of the plant business division of SK ecoplant. After the division, SK ecoengineering established an external framework and a stable operational basis early on.
We are creating stable financial performance based on SK member companies' investment projects in the eco-friendly sector, and we are securing new customers and expanding repeat orders for existing customers by continuing our value proposition efforts for our customers. In addition, by discovering new business models, securing future sources of business is taking shape.
SK ecoengineering has added the best technology and innovation to the experience and know-how gained from carrying out a number of petrochemical/power/industrial plant projects over the past several decades, and has become a key partner in SK Group's new growth businesses such as batteries/advanced materials/green/bio/digital. are establishing themselves.
We are carrying out hydrogen and recycling projects that can respond to global energy transition and carbon neutral.
We provide a variety of EPC solutions for future new growth industries such as global battery plants that realize zero carbon emissions, eco-friendly core materials, and pharmaceuticals/bio.
We are carrying out the construction of a clean energy-based power generation project at the highest level in Korea, and are promoting business portfolio expansion such as distributed/small-scale engine combined heat and power generation.
In the future, SK ecoengineering will focus on strengthening its internal stability as an eco-friendly EPC operator and laying the groundwork for sustainable growth.
First of all, we will continue to secure stable work and profits by focusing on marketing for member companies and enhancing project performance capabilities. In addition, based on eco-friendly engineering solutions, we will focus on our role as a key partner to achieve SK Group's Net Zero and SK ecoplant's Circular Economy vision. Lastly, we will strengthen our fundamental competitiveness through the establishment of an efficient management system and constant innovation in project implementation methods.
Based on its Hi-Tech engineering capabilities, SK ecoengineering will mobilize all capabilities of the company to establish itself as a Net Zero Tech Solution company that leads the green energy field and adds new value to the earth. In addition, we will do our best to contribute to the pursuit of happiness for all stakeholders, including customers, shareholders, and members.
We deeply appreciate your love and support for us.